Siberian Sires
ForestWind Kir of Allpurrs our most recent sire.
Kir came to us as an unknown quantity still in his mother's womb. He is the result of a breeding that took place at ForestWind Cattery in Buffalo, New York. Kir was one of two kittens in his mom's first litter but the other kitten did not survive. We had another queen who had just has a litter of five kittens and I put both queens and their litters together and they were all very content. The queens took turns at feeding and caring for their kittens.
The other queen was a Maine Coon with her litter of six.
.
.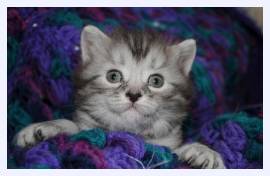 Allpurrs Kir
`
As Kir grew he became very curious about everything and would pop up just about anywhere in the house with a wide eyed expression of discovery. And so it was, one afternoon while I was checking my camera settings here in the recliner. There was a shawl draped over the printer next to the chair and he stuck his head out looking straight at the camera with that usual expression.
With camera ready fortune smiled on the photographer. He was the December 2011 picture in the Great Companions calendar. You can see the calendar size picture by clicking this one.
`
His picture has appeared in TICA slide shows and it won a contest in 2010. Kir traveled to the Montreal TICA show and finaled in five rings, being best kitten in one of them.
.
Our sires for 2012 and 2013 are from other catteries for diversity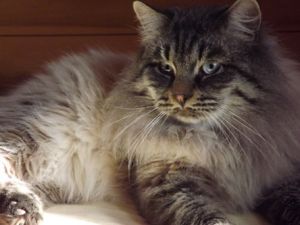 Silkpurrs Judah
Our most reent sires live at a nearby Siberian cattery, Silkpurrs Siberians.
Our 2012 litter was sired by Silkpurrs Judah.
Judah is a large seal point about 3-1/2 years old at the time of mating.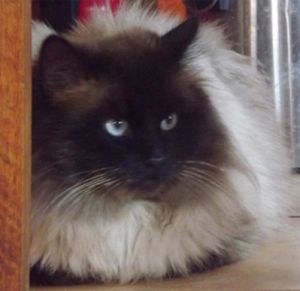 Silkpurrs Basil
Silkpurrs Basil sired both Arisha's and Plamya's litters. He is a colorpoint and Plamya, a CP Carrier, delivered colorpoints as is statistically expected with a recessive gene, two out of four.
He is a color point Siberian (Neva Masquerade). Basil was not quite three years old at the time of mating
The kittens from these litters are being raised as one family with both queens taking care of them. Their early pictures are below.
See larger pictures and more about them on their page, May 2013 Kittens. Also you can click the individual images.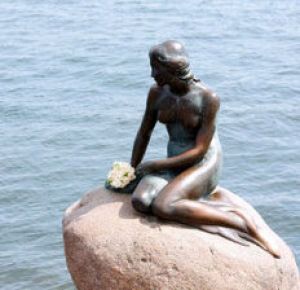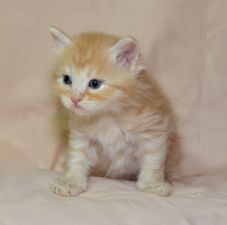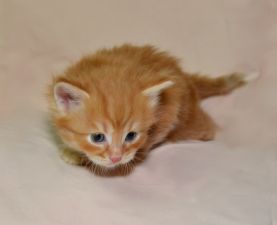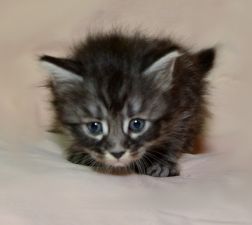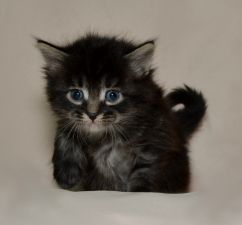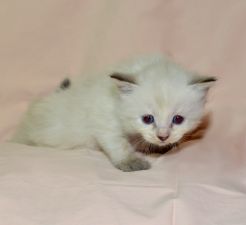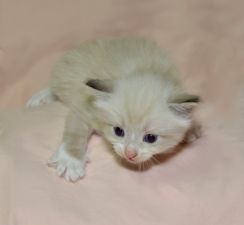 Just for fun . . .



Basil was the mouser at our catterie sight
And he mated two queens there one fine night.
From these unions came colors three --
Two blacks, three reds and two pointed kittee...
At six weeks old The kittens were free
To romp all around our catteree.
(with apologies to the keeper of the Eddystone Light)

Page Revised 22 April 2014
Siberian Kittens - previous years