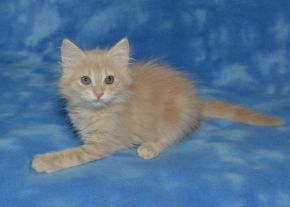 Kodi is available now.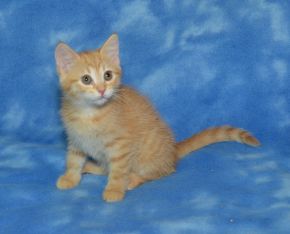 Kudo is available now.
UpperValley Ginger's kittens

born 26 March 2016.

We have two kittens available as household pets. They are shown below as kittens Kodi and Kudo. Ginger's other three kittens are curly hair TR and will be used in our development program.
Household pet kittens are $90 each including their first and second shots plus other health checkups. A deposit of $50 will reserve a kitten. As with pedigreed Siberians or Maine Coons we have a contract for the safety of the kitten. It includes "Indoor Only" and No Declawing.
The full Tennessee Satin Rex curly hair kittens in this litter are now with breeders in central and western Canada.
On 19 May, they received their first shots.
We weigh the kittens every day and enter the weights and other data in a master spreadsheet. The application automatically produces an updated weight chart each time new or modified data is entered. Here is the current weight chart of Ginger's March litter
Kody and Kudo are available as household pets NOW.
We are also looking for individuals with breeding experience to assist in the development of this new and special breed.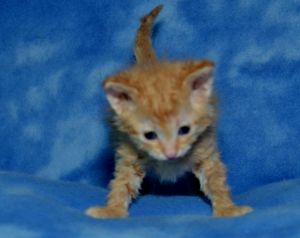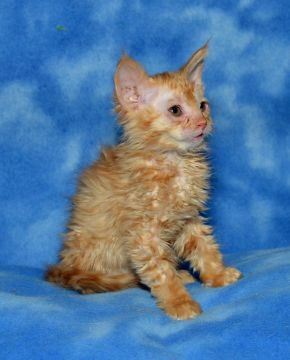 Kami is a curly hair male kitten with a deep red coat.
He is the the only male in the litter.
Kami has moved to a breeder in Manitoba, Canada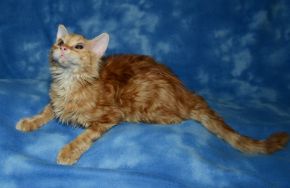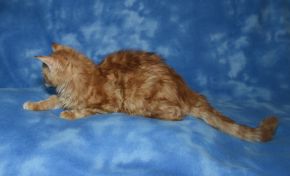 Kami at five months old
Pictures taken 15 August 2016
Kami has moved to a breeder in Manitoba, Canada
ME5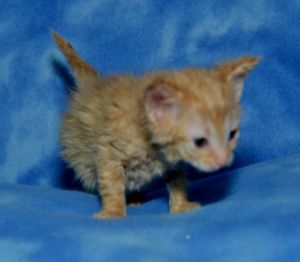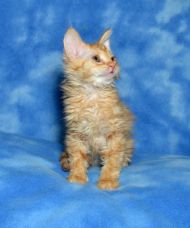 Keri is our second curly hair female kitten.
She has moved to a breeder in British Colombia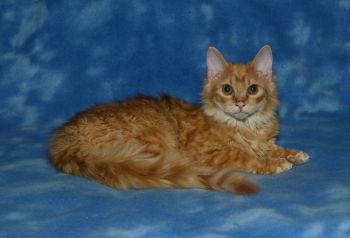 UpperValley Keri
1 October picture
SS2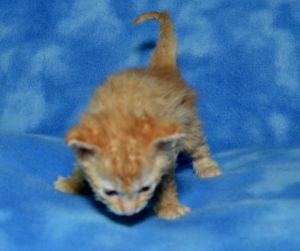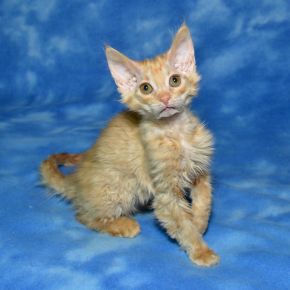 Kira is our third curly hair female kitten.
These first three kittens will become part of the advancement program to move the breed from Registered into Preliminary New Breed in the International Cat Association.
Kira has moved to a breeder in British Colombia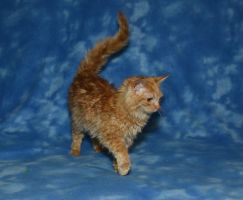 UpperValley Kira
1 October Picture
SS2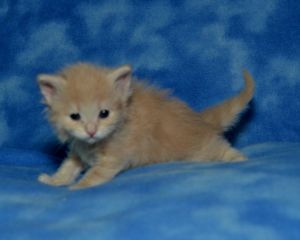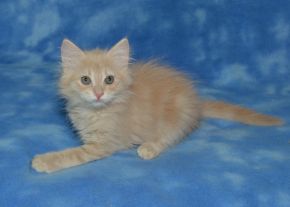 Kodi only carries one of the curly hair genes and is not curly. She is long hair and has a coat color closely matching Ginger, her mom.

Kodi is reserved for a couple just north of our location. She weighed 3630 grams on 22 February and 3680 on 24 Feb.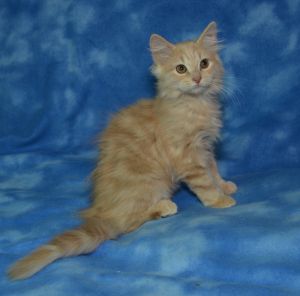 17 November picture
UpperValley Kodi
14 June pictures
Kodi is reserved for breeding. Kodi is not available. She is raised just as I would raise a pedigreed Siberian or other special cat, born in our bedroom and allowed to roam our home under foot and in laps and sometimes next to me on the pillow.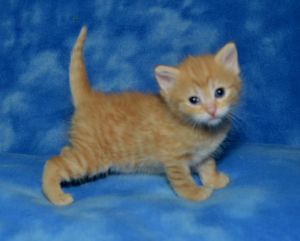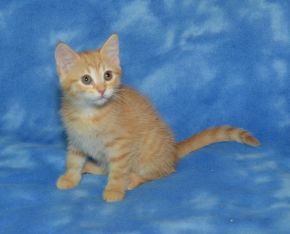 Kudo is a light red straight relatively short hair female kitten with typical tabby pattern markings.
Right hand picture taken June 3, 2106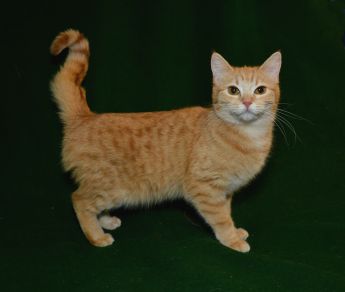 7 February 2017 picture
UpperValley Kudo
Kudu has moved to her forever home.