July 2022 TENNESSEE REX KITTENS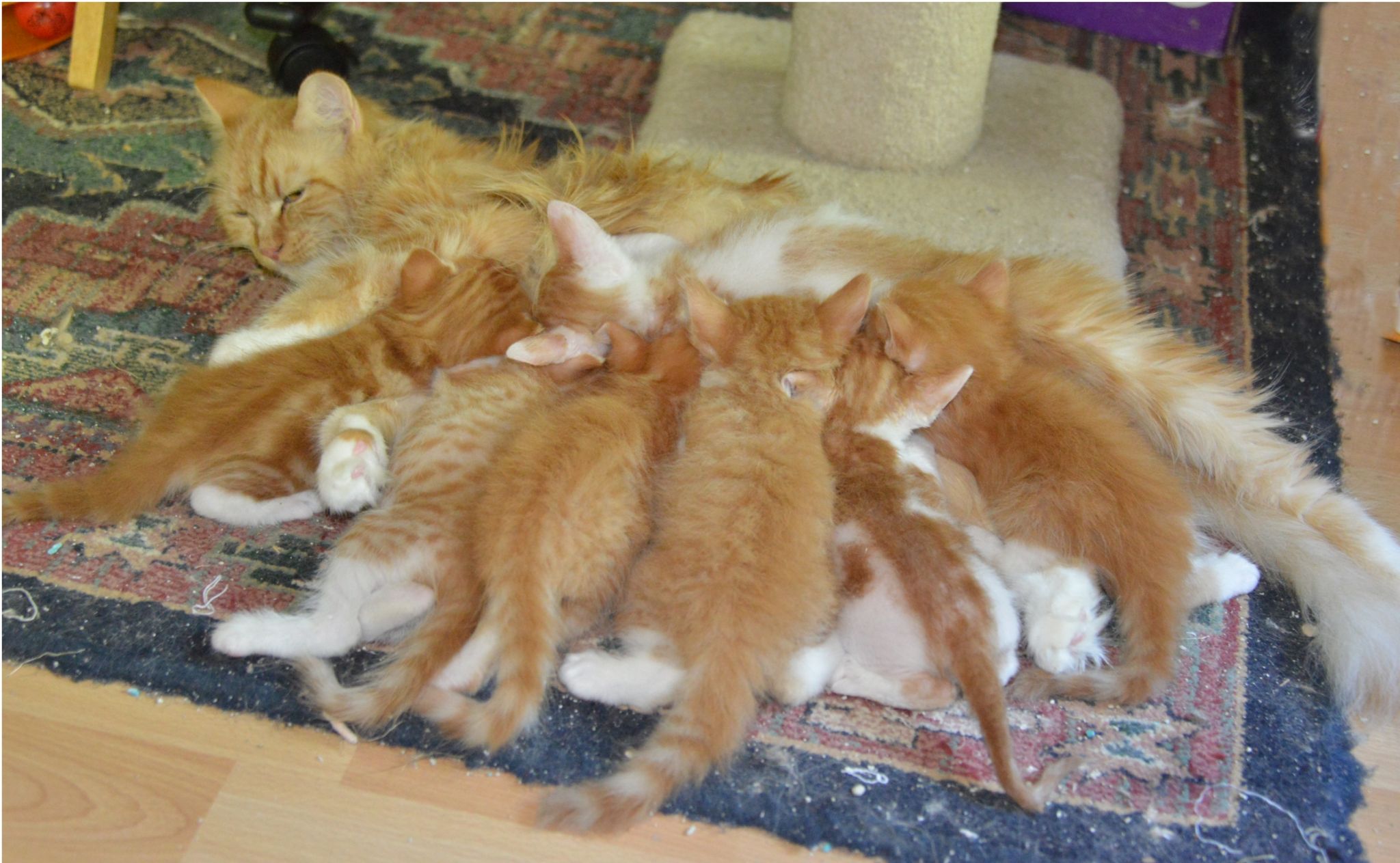 Kittens at one month old


The combined weight of the kittens is now just about the same as the combined weight of the parents.

They have been eating both dry and moist kitten food for about two weeks and are nearly 100% kitty litter trained.

------------------------------------------------------------------------
We are working on this page. It will combine both litters and a total of 10 new kittens. Satindelight Angelique and UpperValley Solveig each delivered five kittens starting late evening on 1 July with Solveig's first, a red and white curly hair kitten. Her last kitten came about 5 AM

Shortly after her last Angelique began urgently calling to let her into the nursery. She jumped in and immediately delivered a very active kitten. By noon on 2 July we thought it was over and had a head count of 9 (or a paw count of 36). One last kitten was born some time later.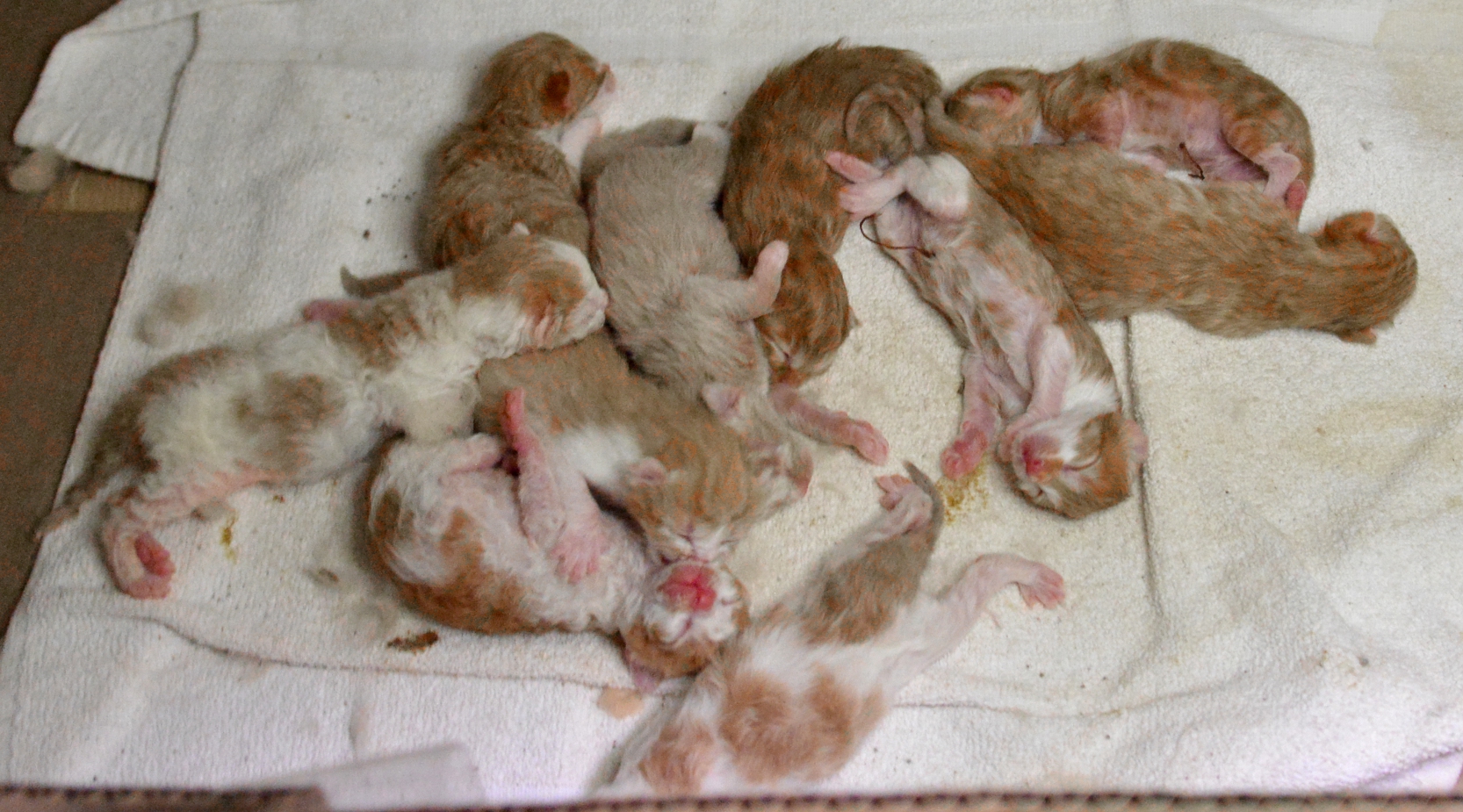 Three day old kittens napping with bellies full, a precuror of the chaos to come . . .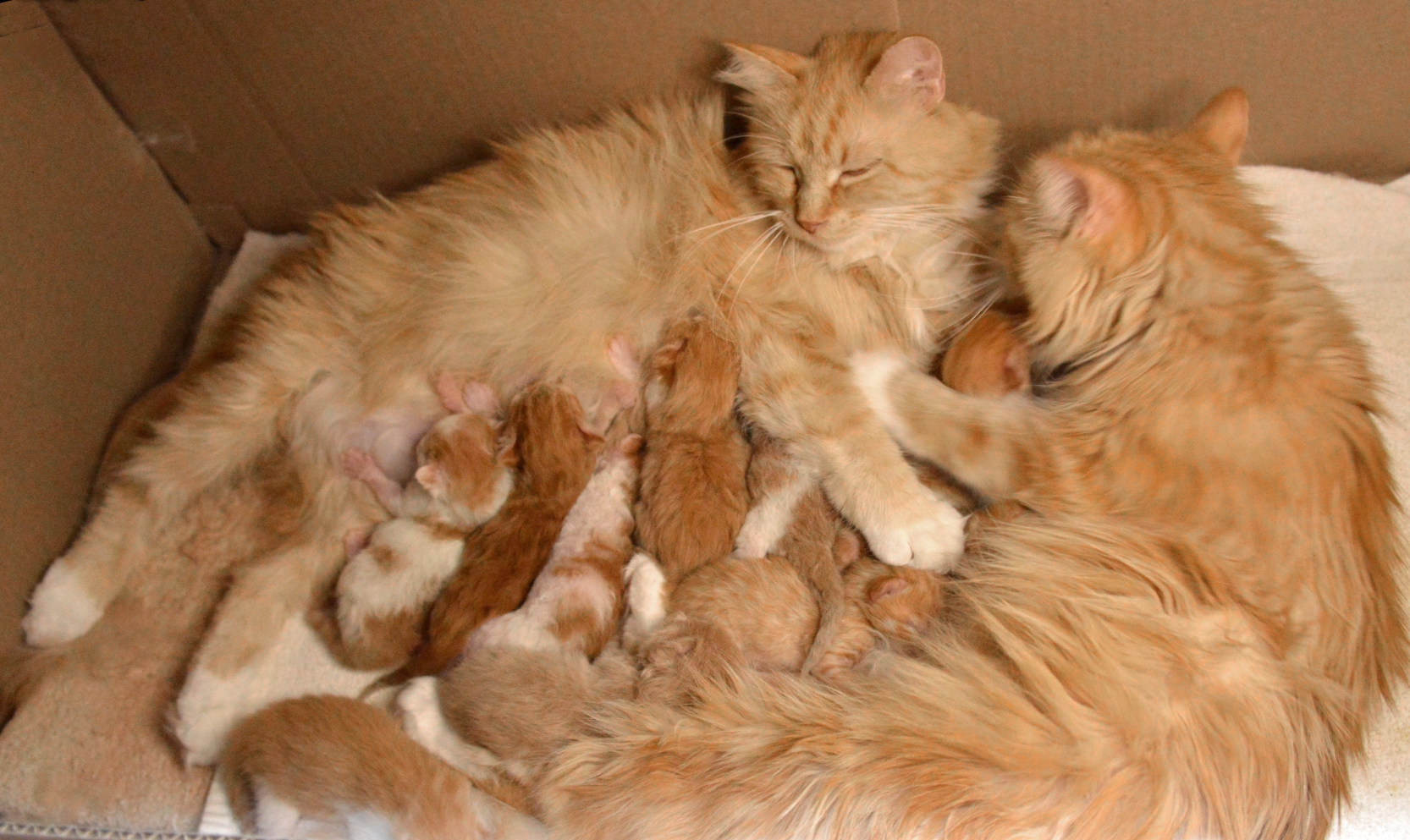 Solveig and Angelique with their 10 kittens
Of the many pictures taken so far, here are two that we think are worth showing





.
.
We have completed assembling the cattery spread sheet for solveig's and Angelique's July 2022 litters and have prepared the weight for the first litter. The chart is posted here for Solveig's litter. We will be working on Angelique's kitten weight chart over the weekend.
Chart colors will correspond with the text associated with the description of each kitten
The kittens will be two weeks old on Saturday 16 July
Page Revised 6 August 2022
March 2022 Tennessee Rex Kittens