March 2022 Tennessee Rex Kittens
March 2022 kittens
Satindelight Angelique of UpperValley and UpperValley Solveig each had a single kitten from matings with our stud, Gifter, in early January.
Both kittens are eight weeks old and ready for their first immunization shots when the left hand picture was made.

They are ready for their permanent homes now.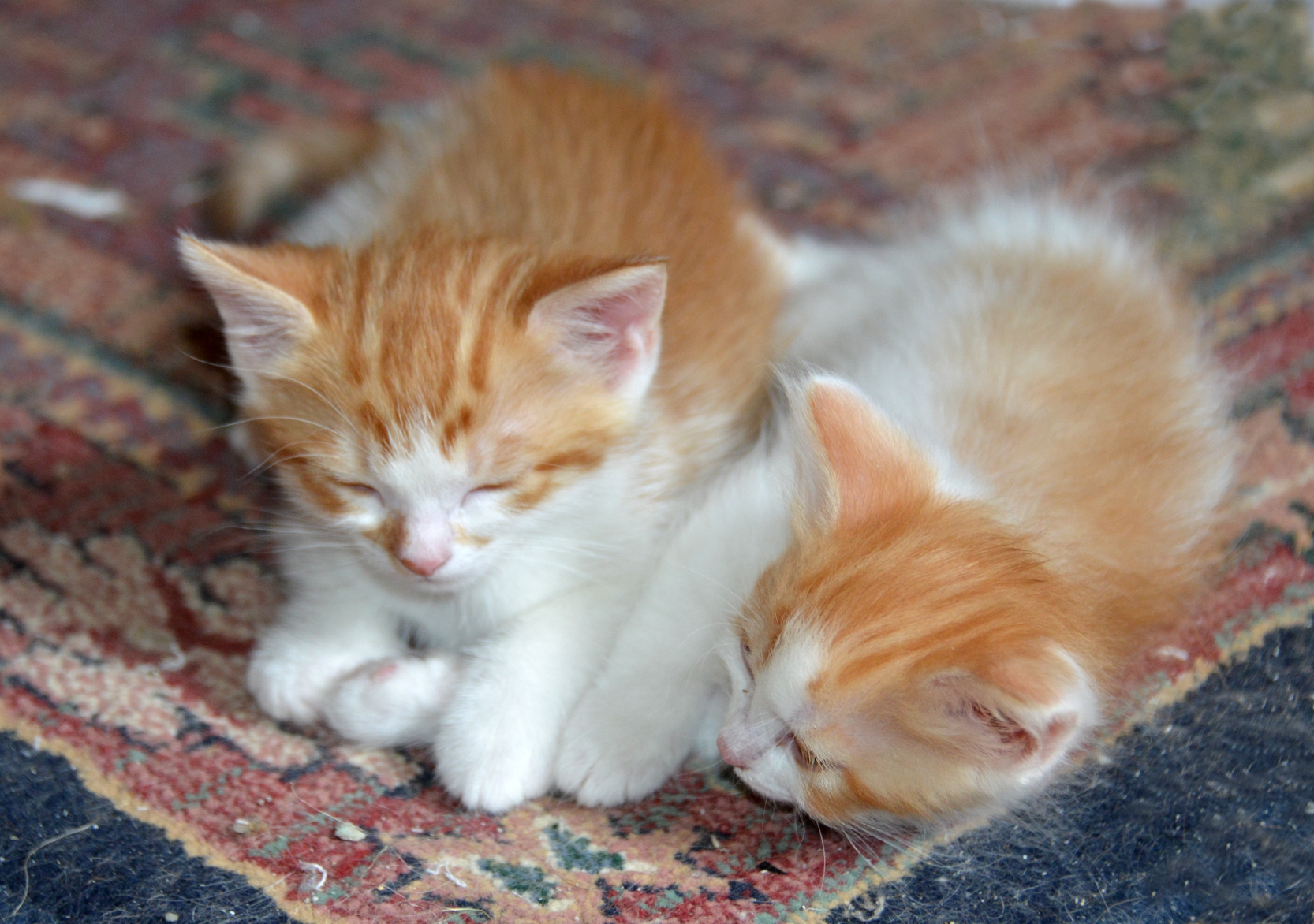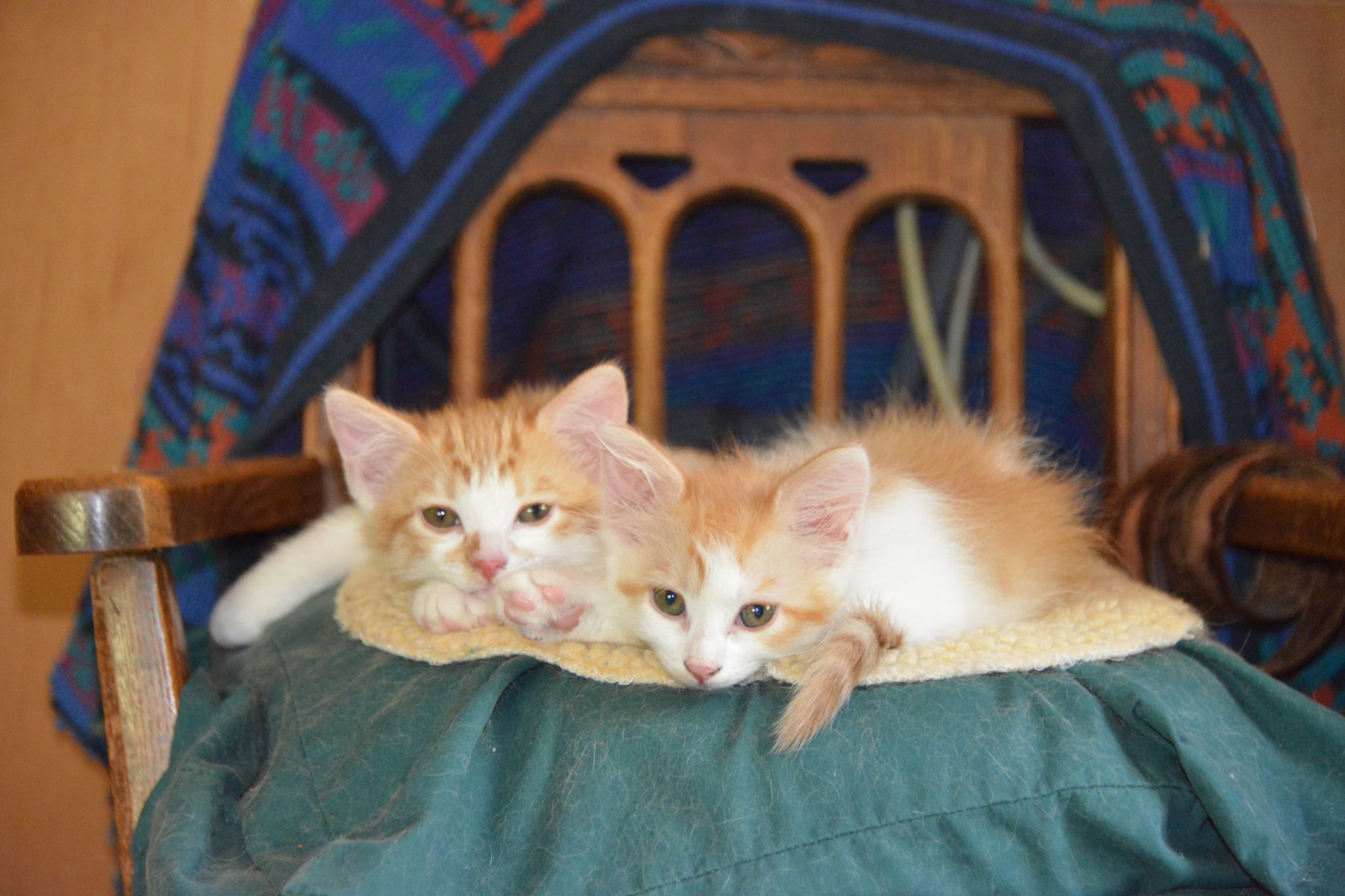 Kittens 18 May 2022


UpperValley Watson was the first to arrive. He is a short hair Tennessee Rex carrier in red and white. Just slightly reserved compared to his playmate, Xavia below.
Watson's weight is shown as the blue line on the chart below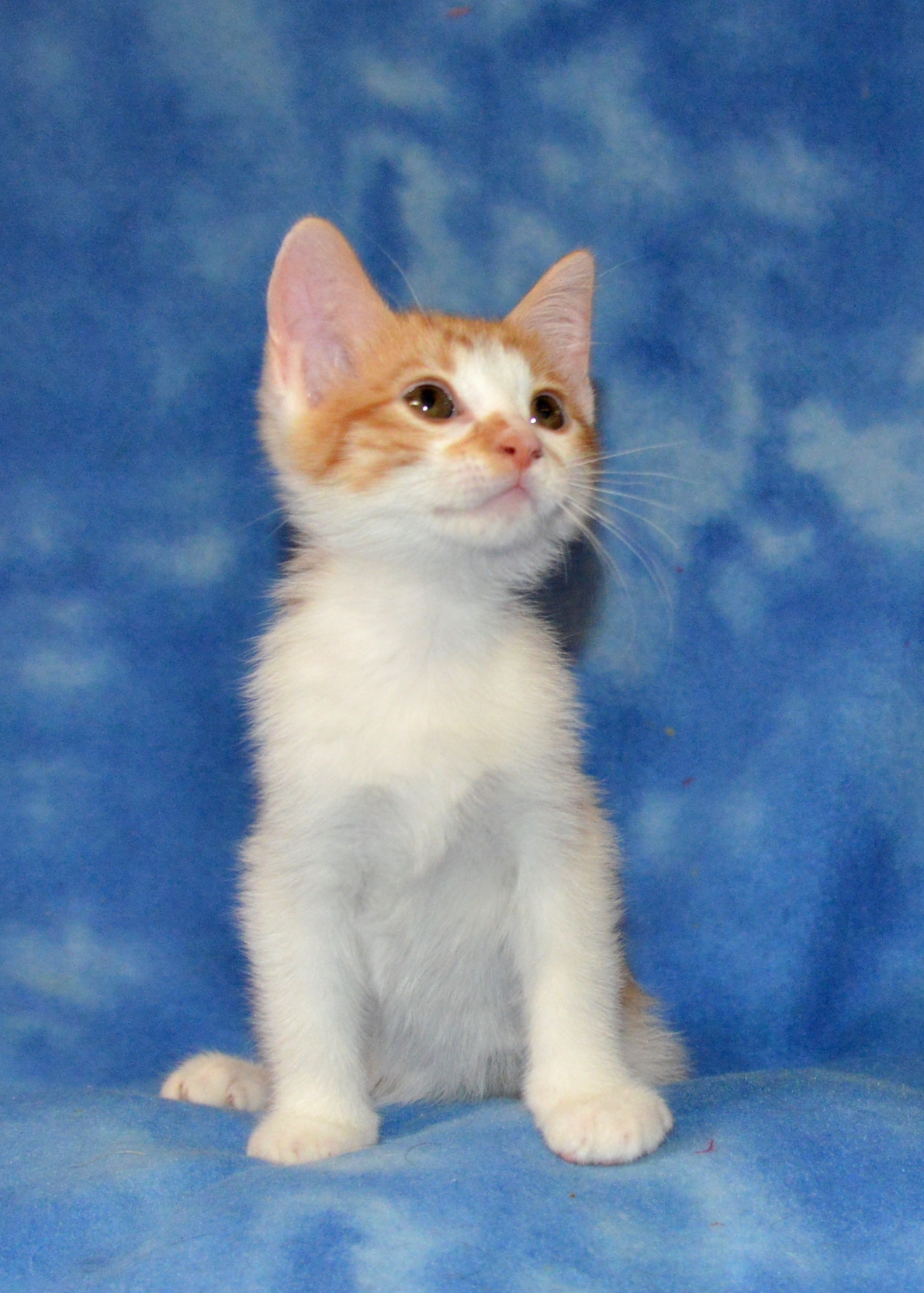 Watson on 17 May 2022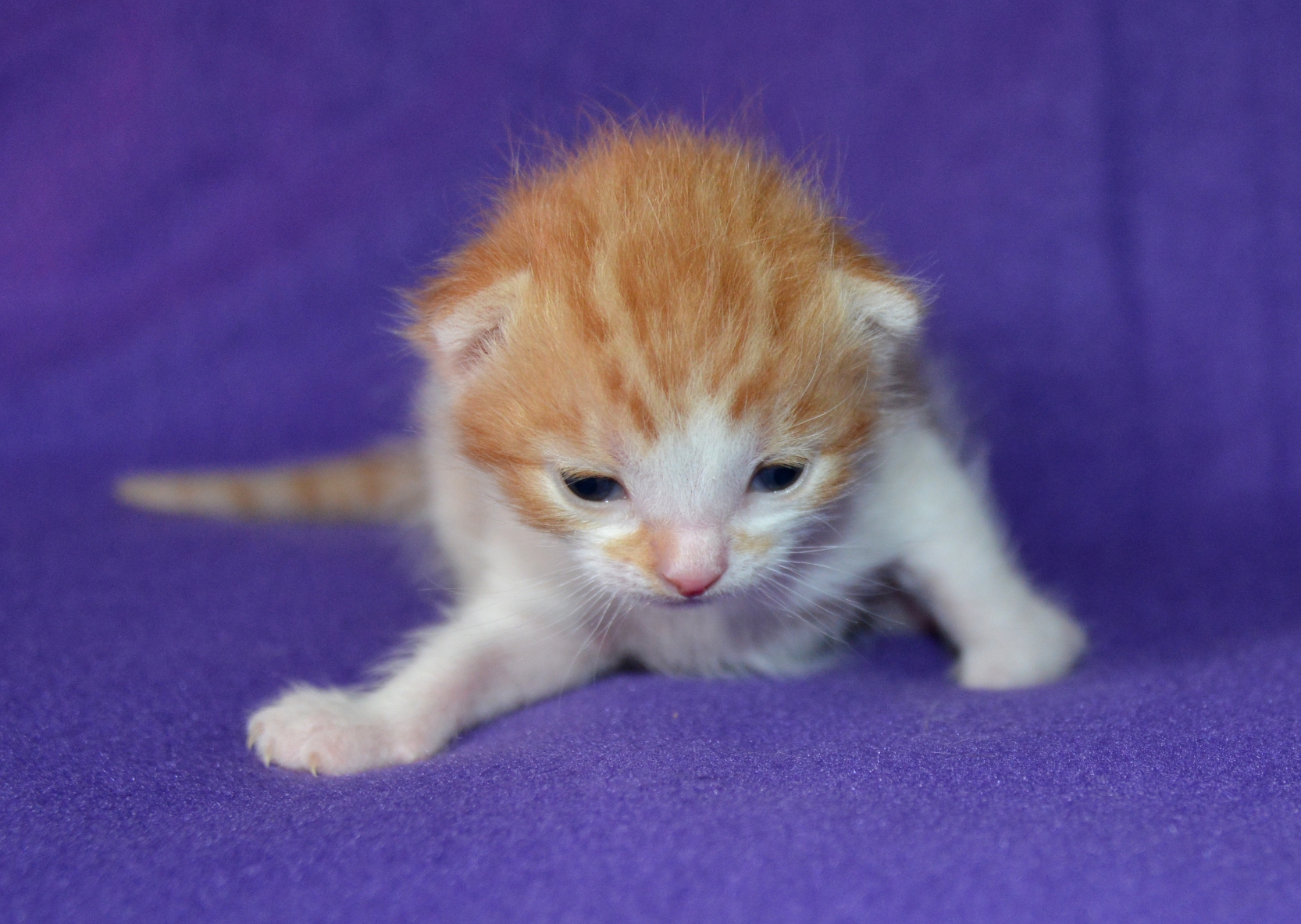 Watson on 21 April 2022

________________________________________________________


Angelique's kitten, UpperValley Xavia was born two days later. She is a short hair Tennessee Rex carrier in Red with white

We picked Xavier for a name but that's a boy's name so we went looking . . .
and found Xavia. It's rarely used and "English. "

Xavia's weight is shown with the red line on the chart below
New paragraph
Xavia in 17 May 2022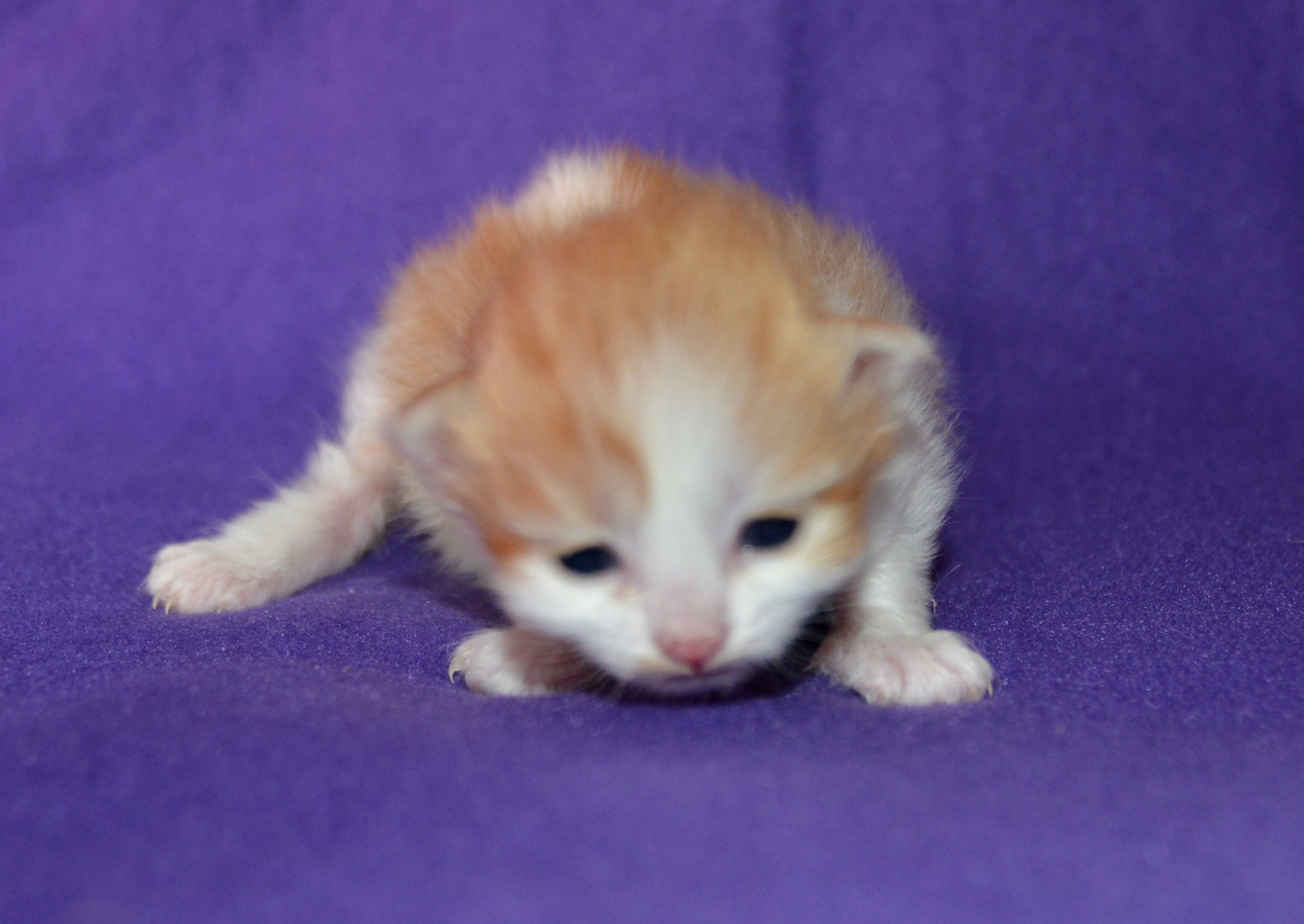 Xavia on 21 April 2022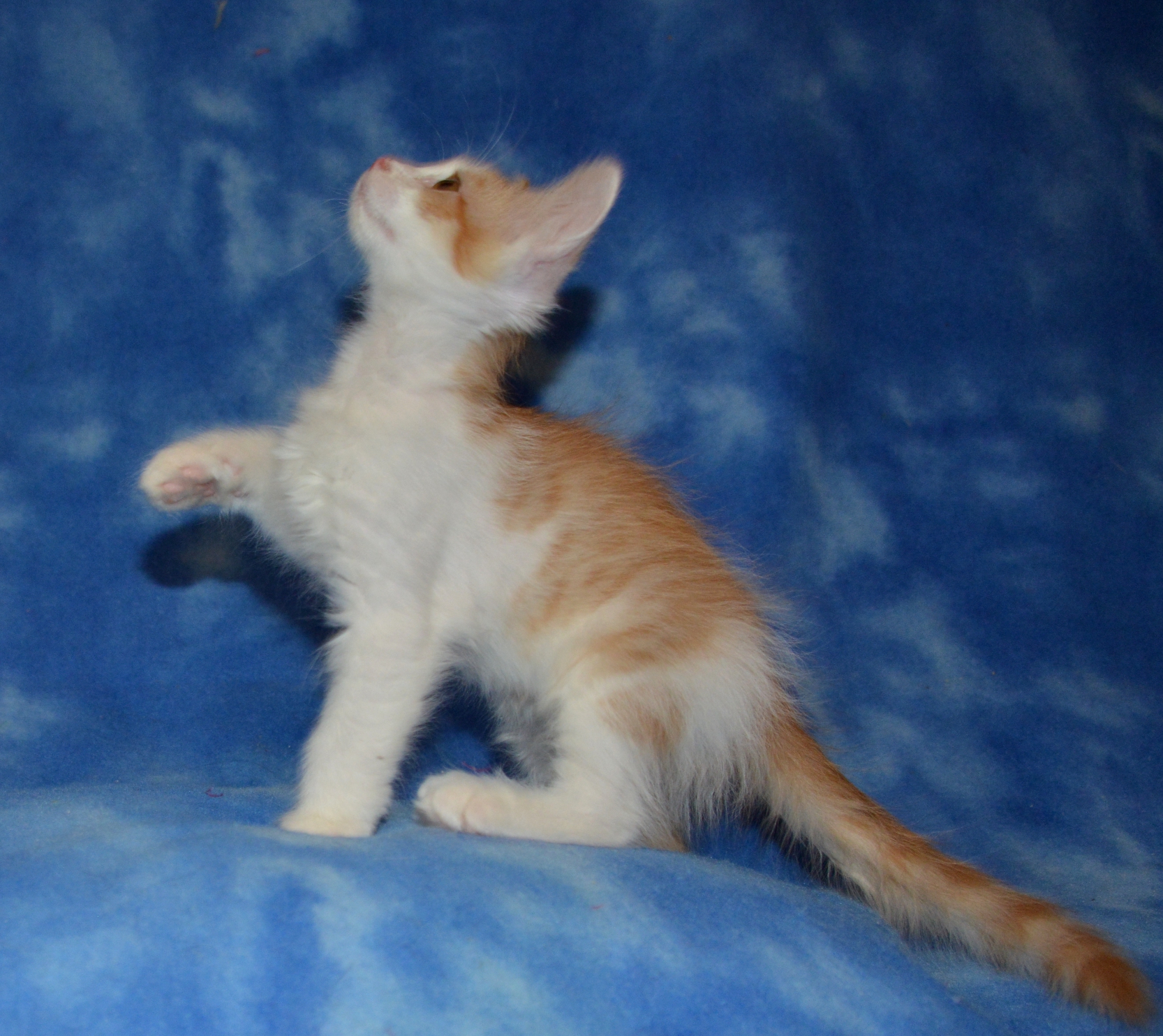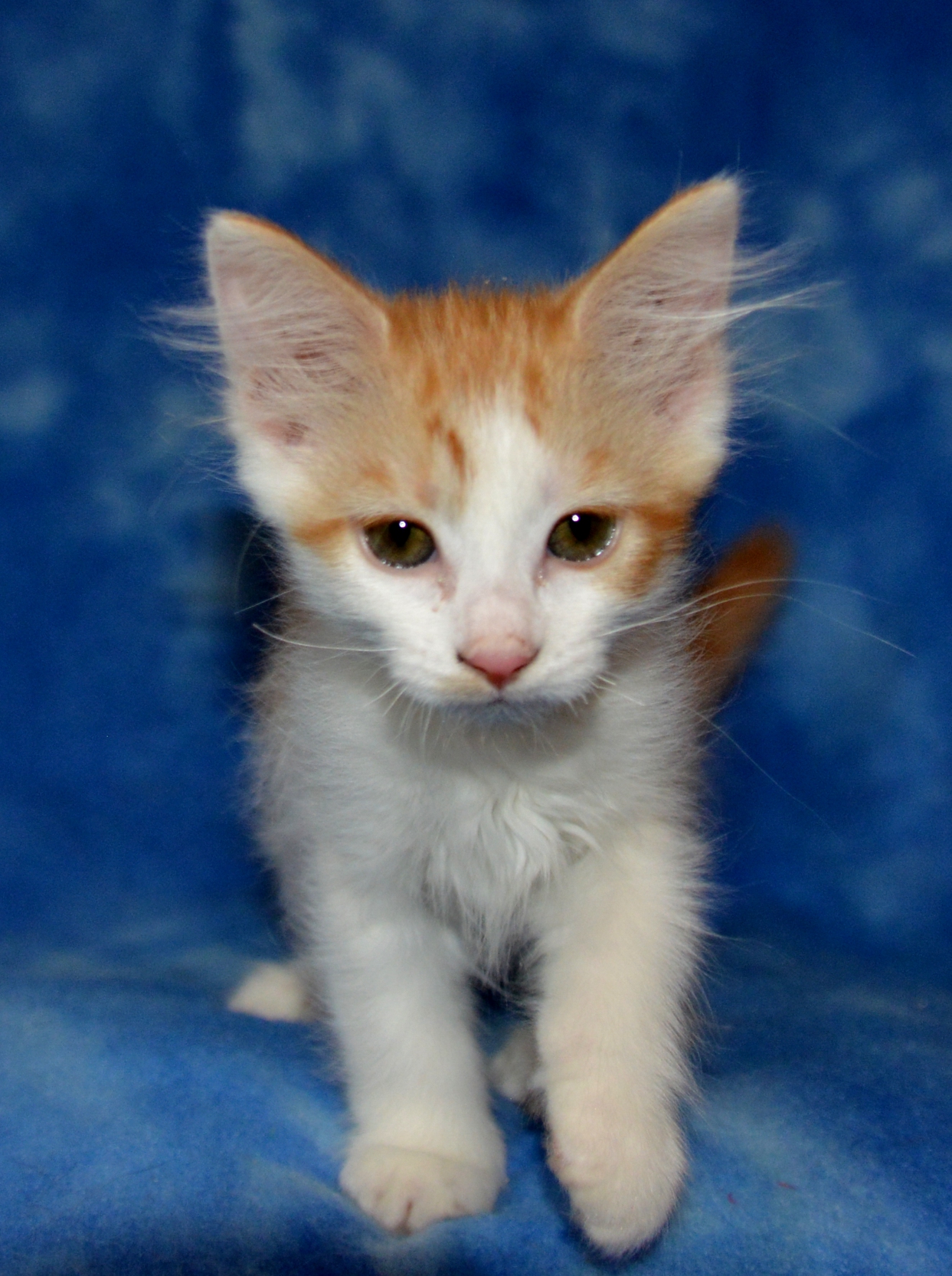 Additional pictures of Xavia. Watson did not want to pose for more than the one mug shot posted above.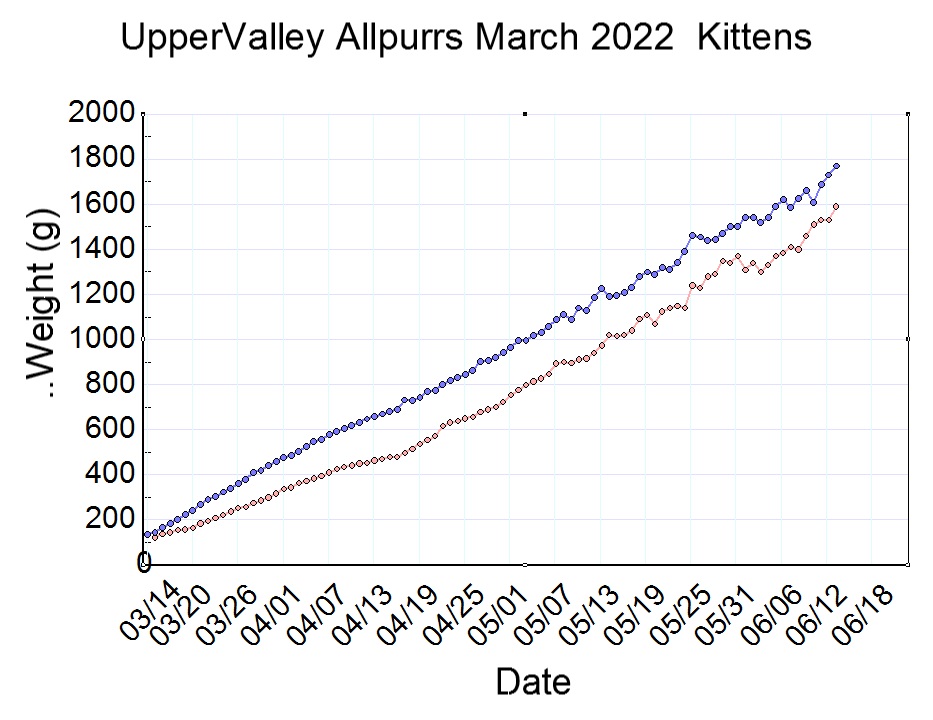 The March 2022 kittens weight chart Watson is the blue line and Xavia is the red line.

Both are doing very well and gaining nicely in spite of their very active romps. They soon wear out and usually curl up together for a much deserved snooze.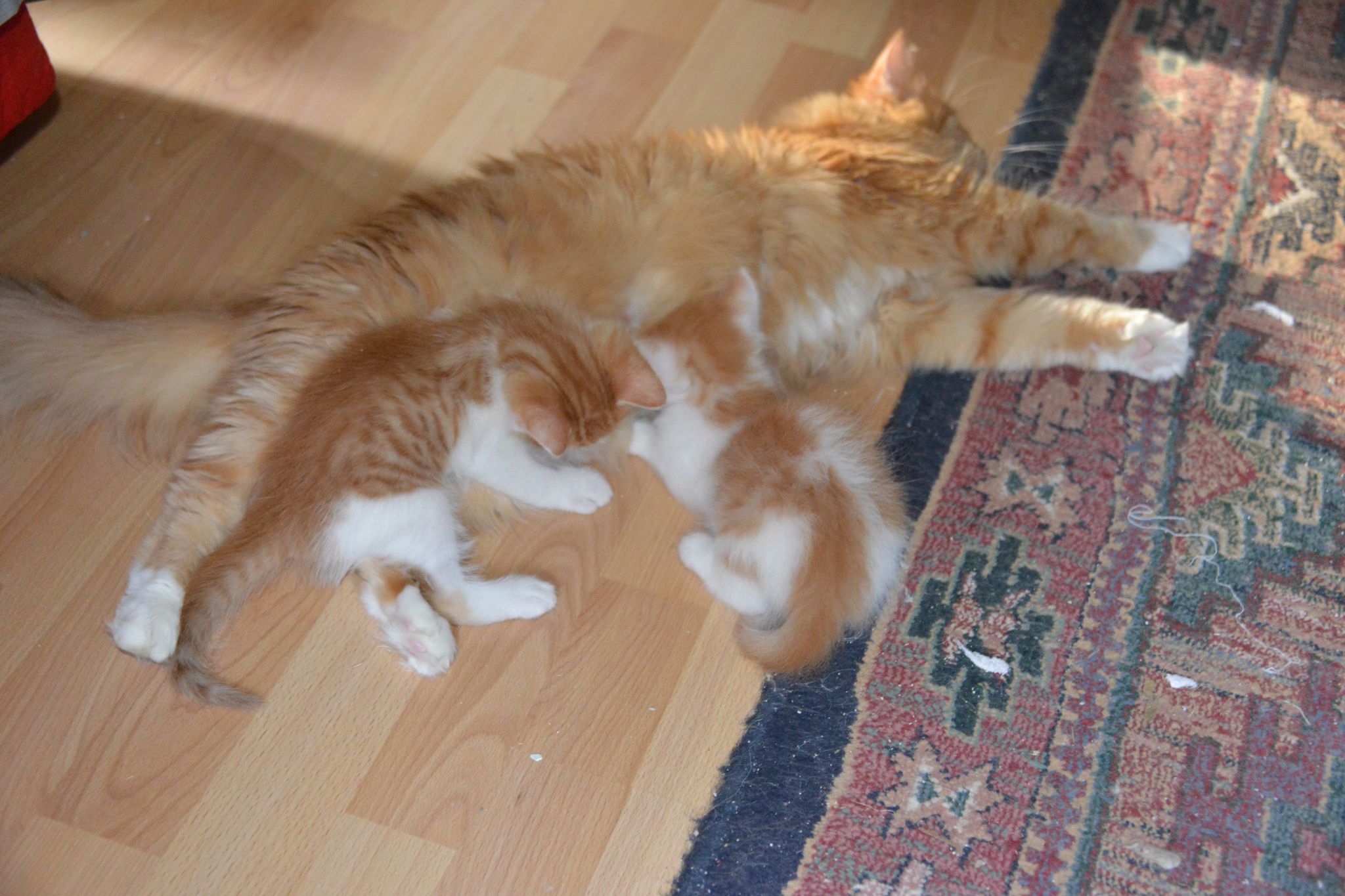 The kittens with one of the moms at six weeks old They still love to snuggle up to either of the Mom's breasts for comfort as well as maybe a snack



Page Revised 10 June 2022
Satindelight Angelique our Breeder Queen