Our Early Sires and Dams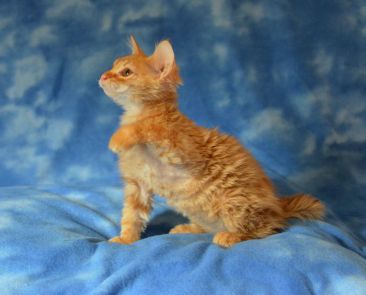 Franklin as a kitten
UpperValley Franklin
Our first full Tennessee Rex boy is named Franklin. He is a red tabby with short, curly whiskers and medium length fur.
Franklin advanced from kitten to Stud in Training in October 2015 and his first kittens arrived in January, 2016
Franklin was made a full sire with the arrival of his second litter and was our worshipful resident sire. However he then flew "across the pond" to Poland, to become the first Tennessee Satin Rex in Europe where he has sired several litters. He is the grandfather of eastern European TR kittens.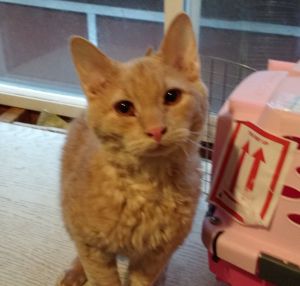 UpperValley Hecktar
UpperValley Hecktar
Our full TR male shipped to Vancouver, BC, Canada in the fall of 2015 and is with a breeder to represent Canada in our effort to advance the breed.
Here is Hecktar after a long flight to British Columbia from Manchester, NH.
He had reservations about traveling in a pink travel home.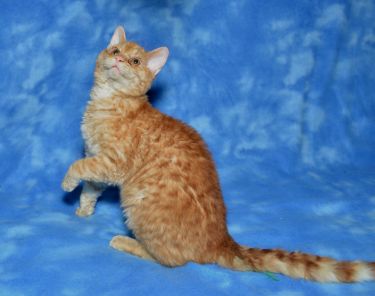 UpperValley Hiri
UpperValley Hiri
Hiri is a litter mate of Hecktar and will take over as our resident sire when Franklin moves to New York. He was advanced to stud in training in April, 2016 and will be made a full Sire when his first kittens arrive.
Hiri is now a dad. One of the litters he sired was born here on 10 March 2107. We have four curly hair Tennessee Rex kittens and two carrier. He also sired another litter that was born on 9 March 2017 in British Columbia, Canada. Only five kittens This time.
He weighed 3620 grams on 22 February.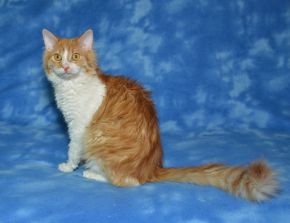 Istas
First full Tennessee
Satin Rex queen
She has moved to a new Tennessee Rex breeder here in the TICA Northeast Region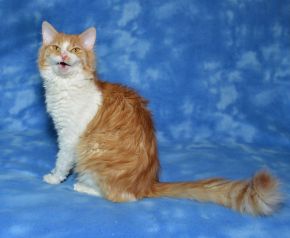 UpperValley Tennessee Satin Rex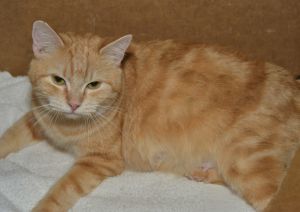 Queen
Highball Sprinter II
Highball Sprinter has retired and is now available as a household pet. See the carrier queens on the next page
Highball's story is on the carrier
breeders page. Her kittens are on the
2016 June kittens page
Highball Sprinter was a regional winner in the HHPK class at the Northease Region of TICA in 2016. She has now had her last litter and is being retired once her kittens are three months old. She's a very nice adult and gets along with all the others here in this cattery. Now she can relax and just be a lovely household pet that carries one special gene that brought several curly hair kittens into this world. As a retiree I ask $125 to help with the development of the Tennessee Rex breed and to cover some of the costs getting her ready for retirement. Please contact me if you would like a sweet household pet that has been raised in a family environment and knows the house rules.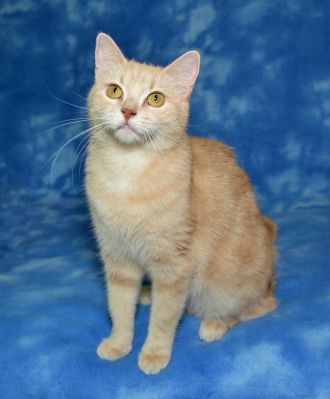 UpperValley Ginger
Queen
UpperValley Ginger
Ginger is retired. See the carrier queens on the next page
Ginger's story is on the carrier
breeders page.
Her kittens are on the
(click) August 2106 Kittens page.
Page Revised 8 October 2020
Queen Mamagoldencurls, visiting during 2017-18