2015 JUNE KITTENS
The kittens from this litter have all been sent to breeders or placed as household pets.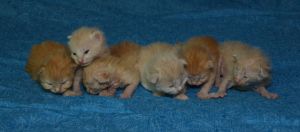 Our June litter is two weeks old in this picture
With some difficulty we managed to line them all up in a row but not for very long. Our first photographs are posted. I think we have them correctly labeled and will be checking over the next week.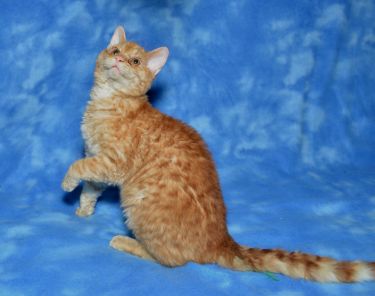 UpperValley Hiri as a kitten
Hiri
Hiri is a male Tennessee Rex curly hair cream spotted tabby
Page Revised 6 March 2017
2014 KITTENS