UpperValley Solveig, Our New Queen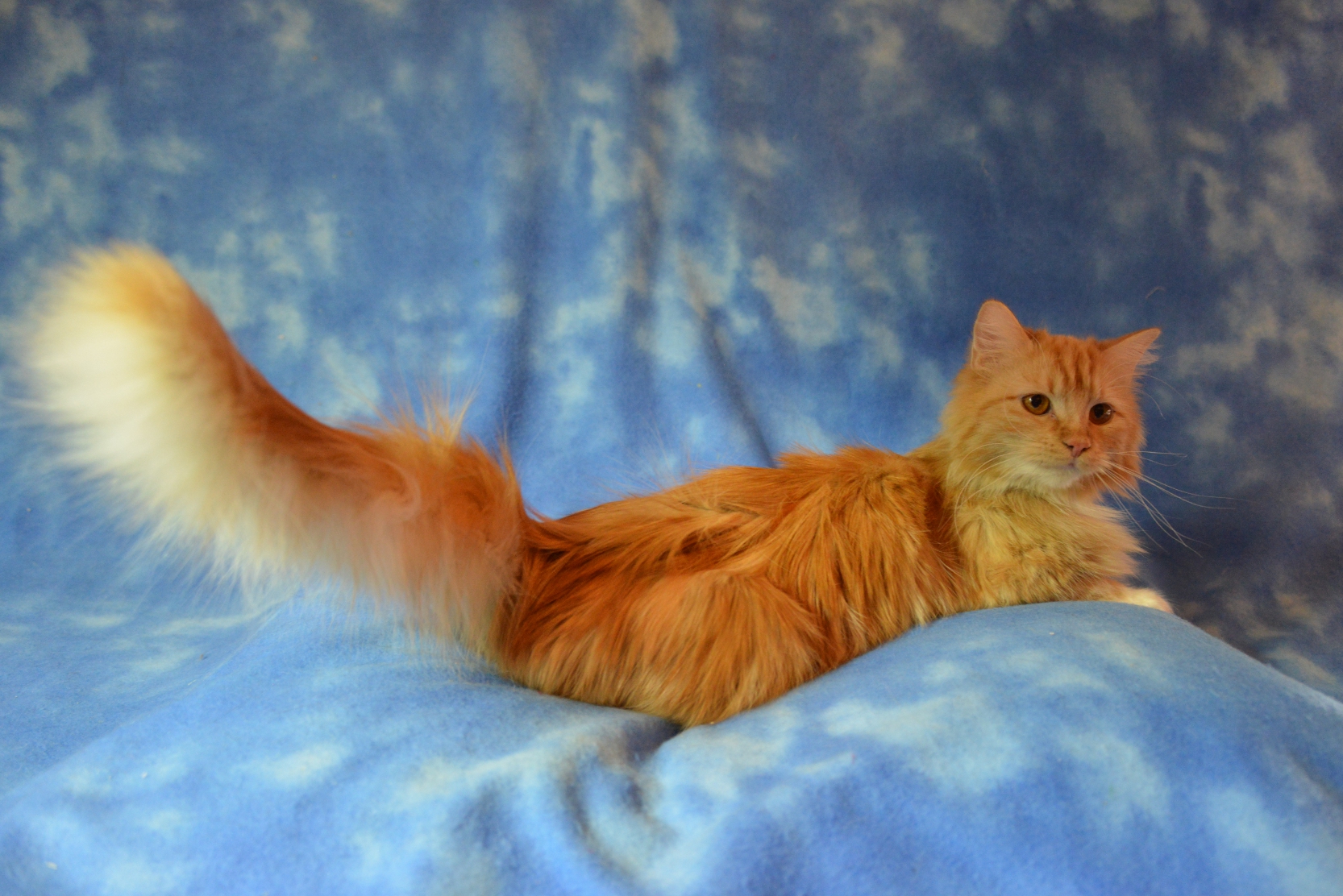 Solveig delivered five kittens starting late evening 1 July. Shortly after her fifth kitten was born her mom, Angelique, joined her and added another five kittens. Mom and daughter are once again raising both litters together.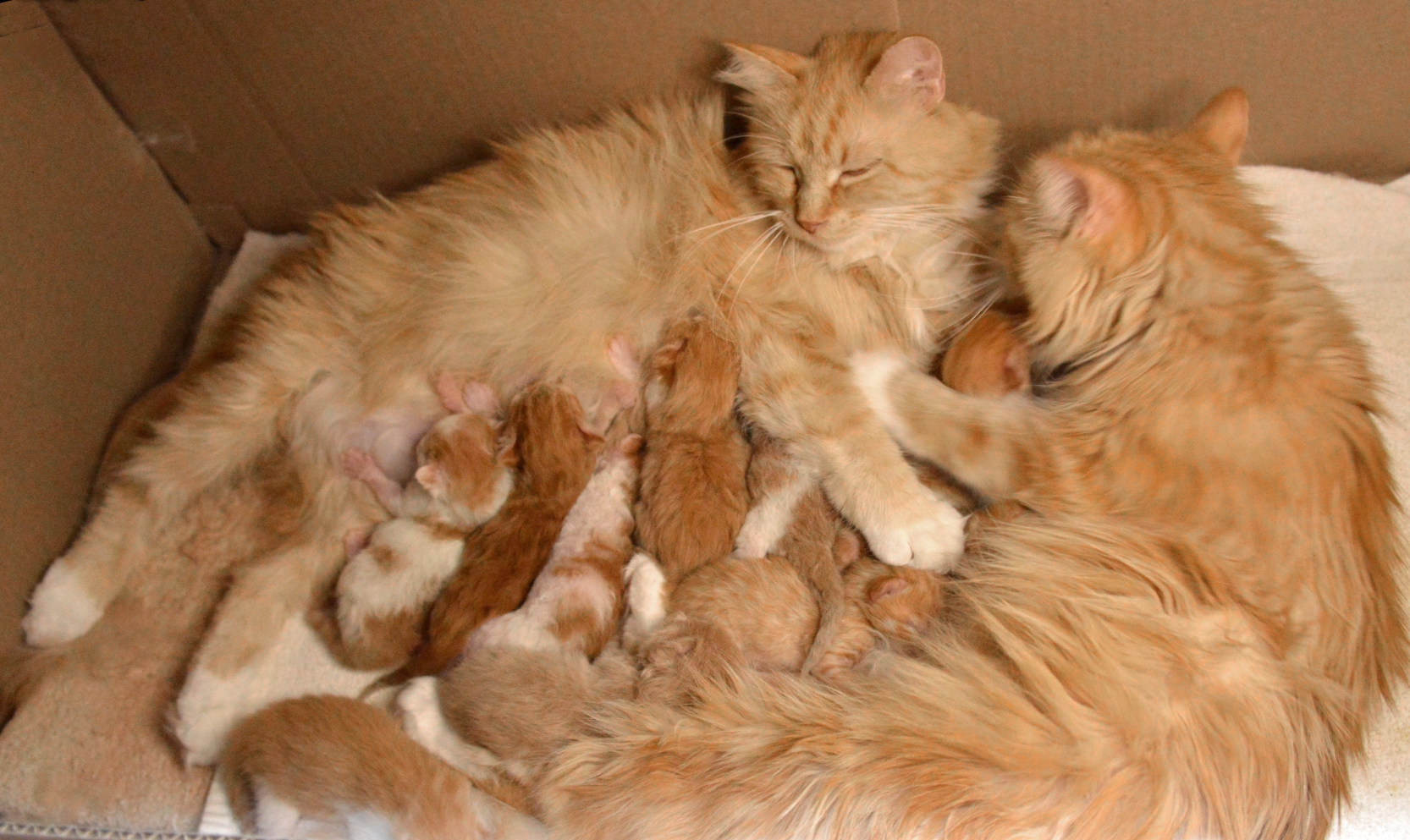 We have two kittens from a March litter available now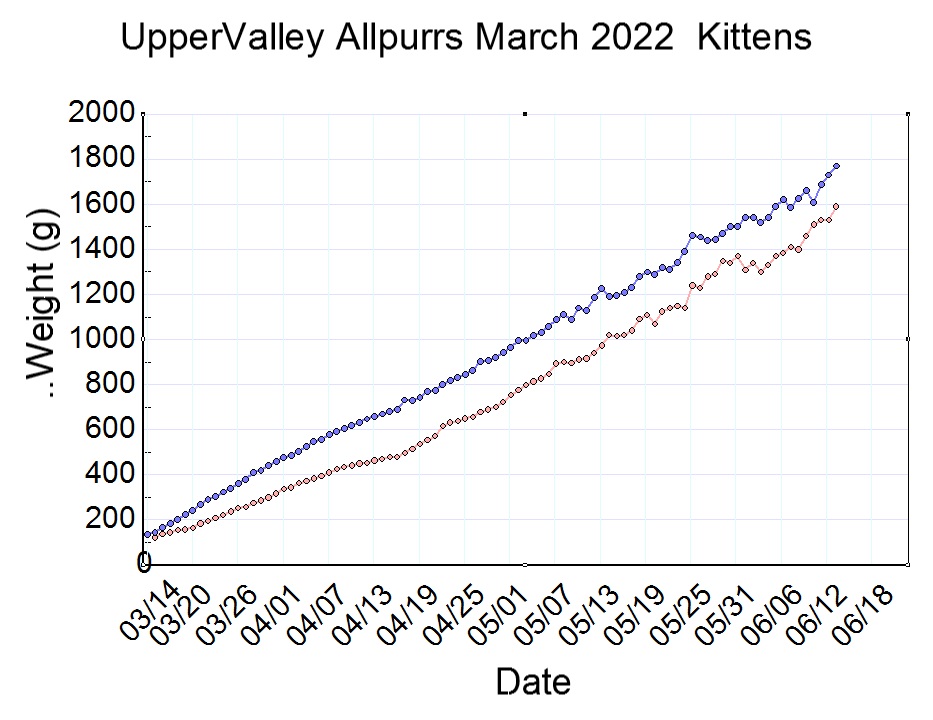 Solveig delivered one new kitten on 10 March 2022. This was a single kitten litter.

A new page with botth Angelique's 12 March and Solveig's 10 March kittens may be found by clicking here.

Solveig delivered just one kitten on 10 March. We were expecting two. The kitten, named Watson, is a very healthy boy in his dad's red with white attire

We have been on "holiday" for a month or so with only an occasional update here at the web site We have resumed posting of the daily weighing and weekly updates until the kittens have moved to permanent homes..

They are available now

Please contact me at 802 869 3456 and leave a voice mail if the call goes to the answering machine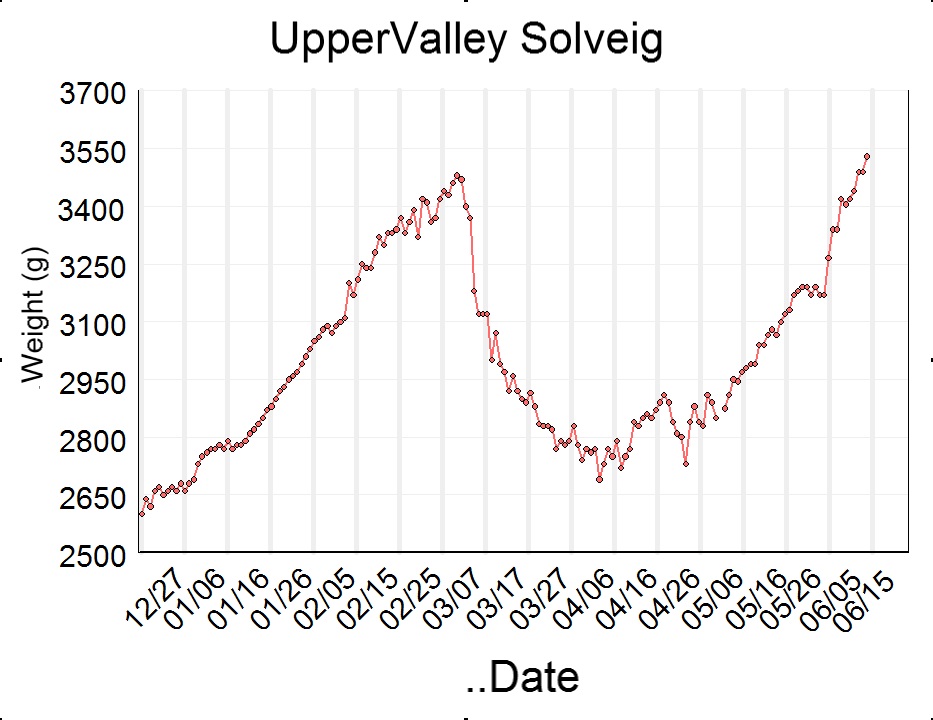 .

Solveig's weight chart shows that she is showing weight gain similar to her previous pregnancy. We are very sure that she is once again pregnant by Gifter


Solveig is a kitten from the 2020 litter born at the beginning of the COVID19 pandemic. She has grown up under rather unusual circumstances with no visitors to learn about other human beings. We did not find another breeder to transfer her to so we imported a Tennessee Rex gene carrier sire from West Virginia. She became receptive on 1 January and is now our second Queen. She did not complete breeding successfully in early January, 2021 We await for her to become receptive possibly before 2022.
Solveig was born in the same style birthing box that we have for each litter. The one kitten that Angelique had is a sister of Solveig. All 2021 kittens have moved to new homes except the full Tennessee Rex male. He is a cream tabby short hair with the typical Tennessee Rex wavy fur. Depending upon the need for his genetic makeup he may be available as a special household pet.
We also have two Tennessee Rex kittens and one young adult Tennessee Rex carrier cat available to good homes.
Please contact me at 802 869 3456 if you are interested.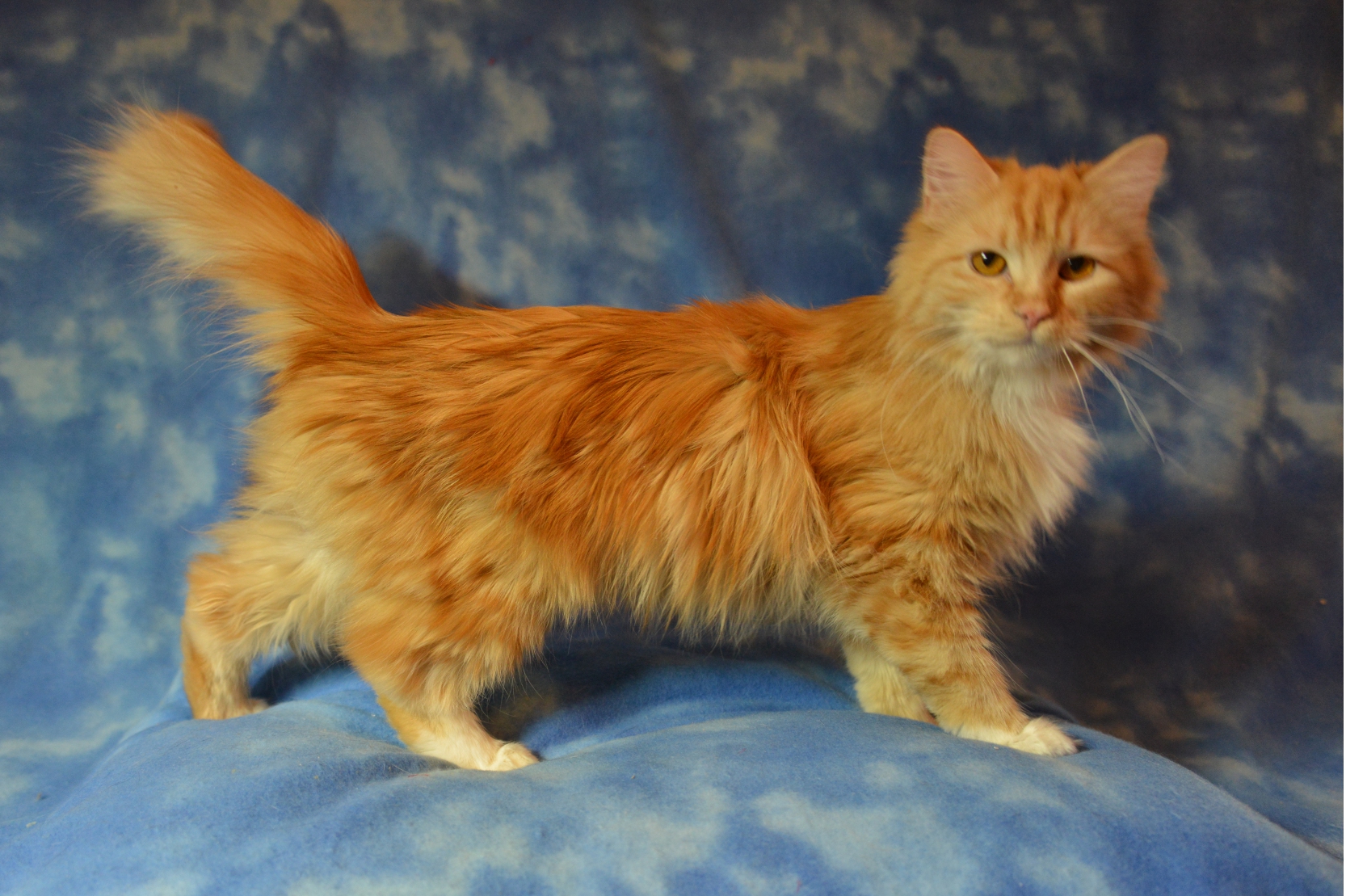 Page Revised 6 July 2022
Our Now Retired Sire: Thistleberry Gift of Sunbrier